Greek Peak 2023-2024 School Programs
Greek Peak welcomes Home School, Elementary, Middle, and High Schools to participate in the Peak Pack Ski & Ride Club.

Our school programs are mostly for kids ages seven and up. Though we do offer a few Kindergarten-Grade One programs. Students are transported for six weeks (most programs), after school, or on weekends, on the day designated by the Program Advisor. For more information on how to start a snowsports club program at your school please contact the School Programs Manager at programsales@greekpeakmtnresort.com or by phone at (844) 843-7628.

Depending on the program, student program pass participants will receive traditional lessons based on terrain based learning during their time at the mountain. Pricing varies depending on the number of hours chosen, the number of lessons, and whether rentals are required. Season pass holders can also register for the lessons for a small fee.

Never been on skis or a snowboard before? No worries! First-timers will receive instruction until they can ride the chair three lift and ski/ride the alpha slope. Already an expert? We will help you develop your skills with beginner, intermediate, advanced, expert, and terrain park lessons as well!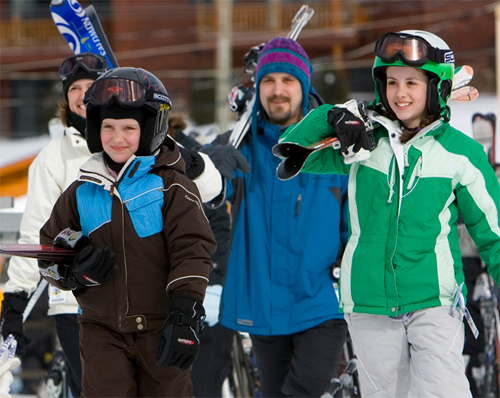 Choose Your School
If your school is already enrolled in one of our programs, please select your school from the list below and select 'Goto Store' to proceed:
How It Works:
Participants are given Program Passes, which are valid for the day and time indicated on the pass, starting the first day of the program until the last day of the ski club. The Program Pass will include the school name, day and time of the week, student's name, photo, season, letters indicating rental equipment, meal plan, number of lessons, and or helmet rental. Any program pass holders are entitled to bring a guest who will receive 20% off his/her guest's daily lift ticket (limited one discount per day, not valid on midweek tickets).
Student-age season pass holders that would like to sign up for the program are welcome too! They can choose to add lessons if desired, though lessons are not required. If your child is going to be riding the bus and coming with their school, don't forget to sign your student season pass holder(s) up for the club in the fall when registration launches for them to be on the school's roster. We also give away free stuff to participants, but they have to be registered. So don't miss out!
Additional Info:
Parent Passes:
Parents can ski or ride during the same day & time as their children when they purchase a Parent Pass that works the same way as a student program pass. Parent passes are the same price as their child's pass.
Sunday Athletic Club
A program specially created for students who have other sports obligations during the week. Participants will be responsible for their transportation. Includes a 4-hour ski pass, valid 12-4pm.